About Us
A Tie that Binds: A Yu-Gi-Oh! Holiday Zine is a celebration of the holidays, and winter itself. We plan to feature events such as Christmas, Hanukkah, Kwanzaa, the Winter Solstice, or anything related to winter fun! The theme relies on the contributor designing.We hope to feature around 20-30 artists, with around 10-30 writers alongside a variety of merchandise creators!
This will be a digital only zine.All proceeds will go to charity One Simple Wish. Their mission statement is providing children that are impacted by abuse, neglect, and trauma from our nation's foster care a wish that will come true, so they may receive the love they deserve over the holidays."When wishes come true, kids not only have the chance to just be kids, but they can also make important connections, experience new things, and find their passion they need."
Lyn
Art Mod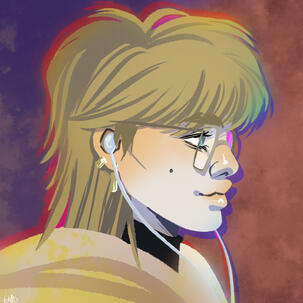 I'm Lyn, I'm a freelance artist and I've been a YGO fan since a young age! My favorite flowers are roses, and I have contributed to quite a lot of zines in this past year, but this will be my second stint as an art mod! [They/Them}
DMG
Social Media and Writing Mod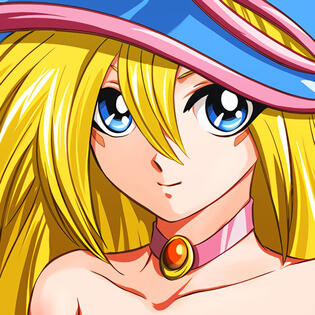 Hey, I'm Dark Magician Girl! This is my second time running a zine- you can find me in Project Sakura! I have a degree in stage management,
and I've loved Yu-Gi-Oh just about my entire life! My favorites will always be GX and VRAINS. You can find me drinking hot chocolate on a cold night!(They/Them)
ayabit!
Graphic Design Mod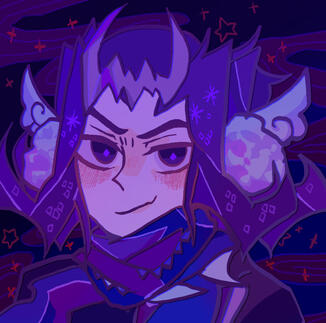 You may know me as the graphics mod from the recent YGO zine SIDELINE☆STARS! I'm ayabit!, Aya for the short. Winter is one of my favorite seasons, I always appreciated the cold and winter lights that families would put up.
Big winter parties tend to scare me a little, but there's something nice about snuggling against a blanket and watching anime or playing a game with a friend on a cold winter night with the colorful winter LEDs. There's some sort of magic in that, isn't there?I'm a more recent YGO fan, and I have a bit of a preference for ZEXAL, but I really want to know more about the other seasons too!
[She/her]
Nightglimmer
Merch Mod
This is my first time modding but I've participated in a few zines in the past such as Heart and Soul and Transend Time Winter is awesome for me since I love dressing in layers for the cooler weather. It's also the season that most of my friends and family can gather and have a merry time catching up, playing games and sharing happy wishes for the next year!
YGO has been a constant in my life since DM days and I hope it stays that way! I have a soft spot for the red protagonist seasons and GX has a special place in my heart.
[Any]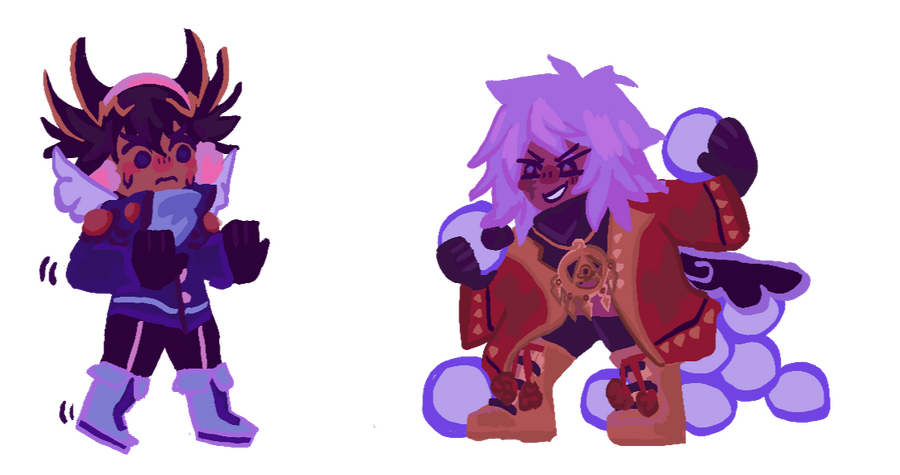 Frequently Asked Questions
Q: What is A Tie That Binds?
A: A Tie that Binds: A Yu-Gi-Oh! Holiday Zine is a celebration of the holidays, and winter itself. We plan to feature events such as Christmas, Hanukkah, Kwanzaa, the Winter Solstice, or anything related to winter fun! The theme relies on the contributor designing. We hope to feature around 20-30 artists, with around 10-30 writers alongside a variety of merchandise creators!
This will be a digital only zine.Q: What is your mission statement?
A: All proceeds will go to charity One Simple Wish. Their mission statement is providing children that are impacted by abuse, neglect, and trauma from our nation's foster care a wish that will come true, so they may receive the love they deserve over the holidays.Q: What's the theme?
A: Our theme will be centered on the holidays! This includes Christmas, Hanukah, Kwanzaa, the Winter Solstice, New Years, or winter fun!Q: What is the rating?
A: Our rating will be T and below.Q: What are the rules on NSFW?
A: We will be strictly T and below rating, as we are here to have fun and celebrate the holidays! We will be asking for nothing explicit.Q: What contributors are you looking for?
A: We will be asking for artists, writers, and those interested in creating digital merchandise!Q: What's the age to join?
A: We will allow anyone sixteen and older to join.Q: Will participants get a copy of the Zine?
A: All participants will be provided with a PDF version and a hopeful physical copy of the zine.Q: Will I need a Discord?
A: All communication will be handled through discord. A discord account will be mandatory.Q: Can I apply for multiple positions?
A: Yes! You can apply for as many positions as you see fit.Q: What will the Zine's Schedule be?
A: As of right now:
Interest Check Opens: May 29th
Interest Check Closes: June 12th
Applications Open: June 13th
Applications Close: July 13th
Emails Sent: July 15th to July 18th
Concept Check In: July 25th
Check in 1: August 8th
Check in 2: September 8th
Check in 3: October 8th
Final Submission: November 1st
Pre-Orders: November 26th - December 20th
Release: December 24thQ: Will I be given credit?
A: Yes! All who provide will be credited in the first pages of the zine.Q: Will I be able to include original characters or crossover characters from another series?
A: Our focus will be canonical characters from the Yu-Gi-Oh! franchise. We will not be having any original characters or any character from another franchise other than Yu-Gi-Oh!Q: What will happen if I need to drop out, or request for an extension?
A: We understand that life happens! This is why we will be asking for pinch hitters in all of our applications.Q: Will I be able to submit work I've already created, but have not published?
A: We ask that everyone creates newly made work for the project.Q: Will you be allowing ship content?
A: Yes, we will!Q: If I apply to make a collaboration, will the person I collaborate with need to apply for a position as well?
A: Yes, they will.Q: Will traditional art be allowed to be submitted?
A: Traditional art will be allowed. If you choose to send in traditional art, high quality resolution scans or photos will be mandatory- as well as the ability to edit the image for layout purposes.Q: May I post my art online?
A: We ask that all art be refrained from any social media until after the zine is published.Q: Are comics allowed?
A: Yes, absolutely!Q: Will dub or sub names be used?
A: This will be up to the creator.Q: May I use a beta or have someone else look over my work?
A: Of course! You can use a beta outside the zine, but we will also have an option in applications for writers to opt in as betas to assist anyone in need of it.Q: What will be the min and max amount of words required?
A:Our minimum word count is 1000 words, while our maximum is 3,000 words.Q: May I post my work to Archive of Our Own or Fanfiction.net?
A: We ask that everyone holds on their work until after the zine is released.
Schedule
Interest Check Opens: May 29th
Interest Check Closes: June 12th
Applications Open: June 13th
Applications Close: July 13th
Emails Sent: July 15th to July 18th
Concept Check In: July 25th
Check in 1: August 8th
Check in 2: September 8th
Check in 3: October 8th
Final Submission: November 1st
Pre-Orders: November 26th - December 20th
Release: December 24th